Patterns of crime in everyday life:
Using big data to capture the dynamics of urban social environments
Presented by Dr Renee Zahnow
Tuesday October 8 2019
About the lecture:
The majority of crime events in urban spaces are unplanned and take place during the course of everyday legitimate activities. Despite a long standing theoretical interest in the spatial routines that structure our daily lives, our empirical understanding of everyday, urban population dynamics and how they influence crime remains in its infancy. This empirical gap reflects a broader trend in both criminology and the social sciences where there has been a tendency to neglect the seemingly 'mundane', everyday, normal situation to instead focus on extreme or rare events that emerge under unusual circumstances or in times of crisis (e.g. neglecting common assault to focus on robbery or murder; ignoring behaviour during an afternoon drizzle to focus on behaviour during a flood). To better understand the dynamics of urban social environments and opportunistic crime events, future research must consider the nuances of daily routines and explore the mechanisms through which incidental encounters and social interactions facilitate the ebb and flow of crime opportunities in urban environments throughout the course of the day.
The focus of this presentation will be on the way in which big data can be utilised to better understand the nuances of 'normal', everyday life that serve as precursors to crime events; but can also serve as opportunities for everyday citizens to act as crime guardians. Dr Zahnow will report on recent work using 'go-card' smart card data, survey and mobile phone data to demonstrate ways in which big data and mobile phone data can help us to better understand the crime landscape and establish appropriate crime prevention responses that focus on empowering the public to act as informal crime guardians through awareness and education.
The Academy's 2019 Paul Bourke Lecture by Dr Renee Zahnow is kindly hosted by the University of Queensland
About the presenter: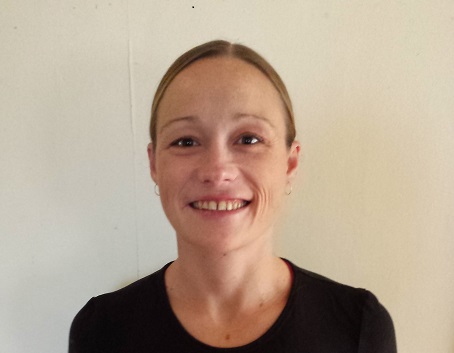 Dr Renee Zahnow is a Lecturer in Criminology in the School of Social Science at The University of Queensland (UQ). Renee has expertise in spatial and longitudinal analyses and she has applied these skills to examine a range of social problems including crime, disorder, community social processes, resilience, substance use and community regulation. Renee's research focuses on place-based patterns of crime and victimisation; she is particularly interested in understanding the link between the regularities of daily human mobility, social and behavioural norms and the propensity for crime and deviance. Dr Zahnow has worked across a range of research projects including program evaluations and random-control trials. She has experience in working with police, ambulance and hospital data and has established working ties with industry partners and international colleagues. She has expert knowledge in areas of urban criminology, youth and deviance and substance use. Her work is published in various journals, including Criminology, Crime and Delinquency, Journal of Urban Affairs and Journal of Environmental Psychology.
Time:
Registration: 4.45pm for a 5pm start
Public Lecture: 5–6pm
Reception: 6–7pm
Location:
ViewPoint, Building 33, The University of Queensland, St Lucia Campus.
Find directions and parking information.
For more information:
Contact: Anna Dennis
Academy Events Administration Coordinator
E. events@assa.edu.au T. 02 6249 1788
Event Schedule
Pricing
Free Admission
Bookings Essential – Book here via Eventbrite